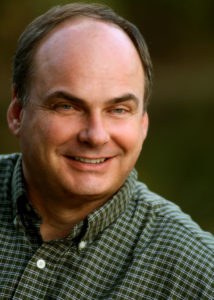 Years of Experience
A Rexburg, Idaho native, Glen started Ricks Photo Studio in 1979 out of his apartment while attending BYU. In 1982, Glen opened a store front in the Carillon Square in Orem. In 1991 he remodeled and changed the name of his business to Glen Ricks Photography and in 2002 he moved to his current location, his dream studio, a 100+ year old Victorian home on Main Street in American Fork, Utah. Today Glen Ricks Photography, Inc. is considered one of the top portrait photographers in Utah. It is recognized as a business of excellence.
Not Just Local
Not only does Glen take you to beautiful locations here in Utah Valley, like the sandy beach at Utah Lake, the mountain canyons, golden grass fields or an area near your home, but he also has a beautiful camera room and portrait garden right on site. It is his goal to create images that are customized to his clients' desires. His portrait and wedding assignments have taken him as far away as Hawaii and Mexico City.
Merits & Awards
Glen's local and national awards are numerous. He is currently recognized as one of only a handful of photographers in Utah holding the degrees of
Master Photographer
,
Photographic Craftsmen
and
Certified Professional Photographer
. He has won many awards for his photographic excellence including the prestigious
National Kodak Gallery Award
.
Community Service
Glen has a reputation for fine quality and because of this, he has served on the boards of several organizations. He is currently a member of the Utah Valley Chamber of Commerce, the American Fork Chamber of Commerce and Rotary International. He spent 16 years as the official photographer for Provo's Freedom Festival.
Certified Professional
We all know that anyone can call themselves a professional photographer but what does it mean to be a Certified Professional Photographer? You can only be certified through the Professional Photographers of America. PPA certified is a designation granted to those who have passed strict PPA certification that includes:
A four hour comprehensive written exam measuring their technical expertise
And they must submit their recent work to a panel of judges for review and approval.
Every five years a PPA certified photographer must renew his/her credentials by participating in continuing education programs and periodically submitting their work for critique and evaluation. This helps assure you that your photographer maintains a standard of excellence and a level of expertise that you deserve.
So what does this all mean to you? It means the confidence and peace of mind knowing that you have hired a true professional photographer with years of excellence in photographic expertise with a guarentee that you will love your photos or we will reprint or retake them.
Rest assured you can trust Glen Ricks to capture your life's memories!